"Whether you are a child or an adult, learn to appreciate and treasure each day, and most significantly, live a life full of gratitude."这是Nick Vujicic在《Give Me A Hug》的书末感言。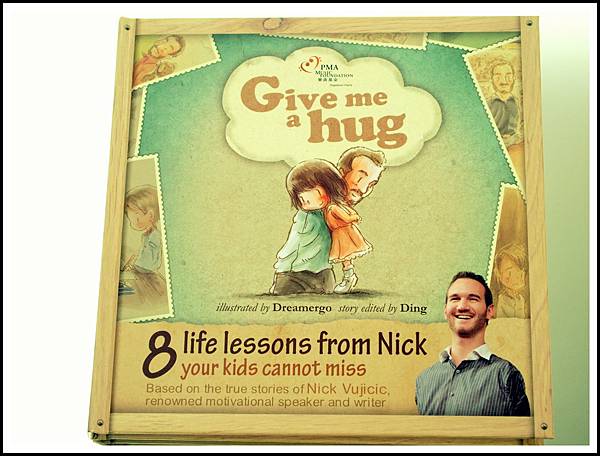 《Give Me A Hug》是我在新加坡的Changi Airport逛书局时看到的书,随手翻了一翻,觉得和一般的励志书很不一样,没有夸张的疗愈心灵的说教,只是简单的说着励志演说家Nick Vujicic的真实人生经历。相信很多人对Nick Vujicic都不陌生吧。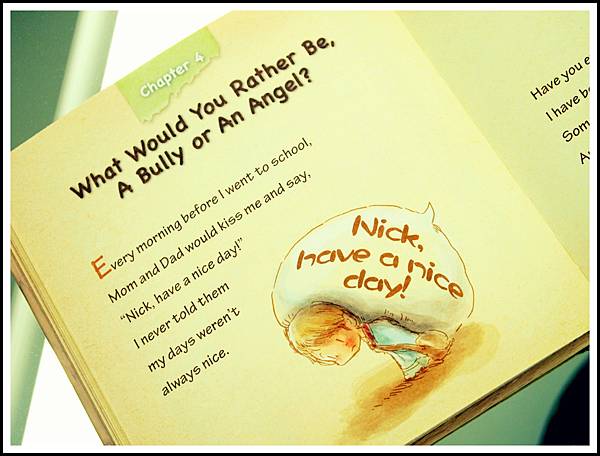 最后我买下了这本书,并一口气在飞机上静静的读完。书里的每一个短句看似轻描淡写,却绝对是正面和积极的生活领悟,让我一直感动到如今。虽说是儿童的插画故事书,但里头分享的生活的意义也很值得大人学习。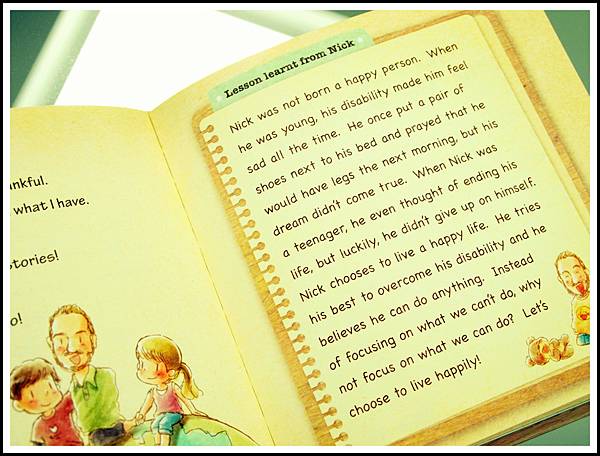 We must not give up just because someone says we don't have the ability to do something. If you fail, just try again! Thomas Edison invented the light bulb only after failing a thousand times! Failure is the mother of success. Our failures teach us what we did wrong and how we can improve. So don't give up, and don't run away! Success is not far off; let's work hard together!
Whether your life is happy or not is your own choice. Many people think I can't live a normal life because I don't have arms or legs. I could choose to believe that and give up trying. I could stay at home and wait for others to take care of me. Instead, I choose to believe that I can do anything, and I always try to do things my own way.
I choose to be happy. I am happy because I am always thankful. My happiness does not depend on what I have. Actually, if I had arms and legs, you wouldn't be reading my life stories! So love yourself! You can be a happy person, too!
We shouldn't focus on what we don't have. Instead, we should treasure what we do have and use it to live a meaningful life.
Difficulties in life are like challenges in a game. They can be overcome as long as we are hardworking, brave and patient. Remember, nothing is impossible! If we hang in there, our dreams will come true!
The best things in life are to love and be loved. If we want others to love us, we need to show our love for them first. If we aren't willing to give, how do we expect to receive?
If Nick can do it, so can you!